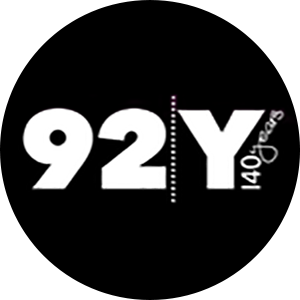 NEWS: 92Y PRESENTATION DRAWS FULL HOUSE
Linda Fischer's Self-Discovery in the Mist of the Austro-Hungarian Monarchy presentation was a resounding success at 92Y with a packed house and a sellout of signed copies.
The 45 minute, full color, illustrated presentation led audience members from the turn of the 20th century when the memory book was written through to the 21st century when it reached Fischer's hands in the antique store in Budapest in 2005.
The presentation was expansive. It pulled all of the treasures emanating the memory book—art, culture, times, travel, and literature as well as the people in the previous century. The book brought the past into this century, creating a lively and entertaining production that placed the audience among the past and present day Hungary.
"Congrats on a great event - thanks so much for your work in making it such a success! Good luck with the rest of the publicity around your great book, and on wherever your travels take you next!" said Christine Chen, Director of Adult Programs at 92Y.
"I truly enjoyed the event at 92Y!" said one attendee. "The presentation was sublime, so was your delivery."
Esther Bushell of Literary Matters, added, "What an extraordinary presentation about your book! Everything about it, not surprisingly, was absolutely perfect: the text, the photos, the message, the chronology and continuity, and the sincerity and passion. I can't wait for you to come to Greenwich with your presentation! You'll wow them off their feet!"
Also in attendance was Paul Rozario-Falcone, Co-Chair of the New York-based Singapore Literature Festival and Paul Rozario Literary Arts.
This event was supported by the Hungarian National Tourist Office (HNTO) which provided insights and materials on traveling to Hungary. HNTO Director Magdolna Fekete spoke a few words about the country—a hot and trendy destination—which resonated with attendees.
A coffee and tea service with cake was provided after the event. The cream cake was prepared by New York City Chef Laura Rios with catering by SL Events, NYC.
"I really enjoyed your beautiful presentation and may have to make plans to travel to Hungary soon! Also - that cake was amazing!" said one of the attendees.
Another attendee agreed. "I almost asked for a second piece to take back to the office with me!"
Finally, they all felt that the cake was just delicious. You can make it yourself. The recipe is in the back of The Memory Book.