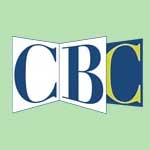 Sled Dog Dachshund among Children's Book Council Book Recommendations
The staff at The Children's Book Council (CBC) and Every Child a Reader picked Sled Dog Dachshund as one of the six books featured in its What We're Reading section of its April 2017 CBC Bulletin. The Bulletin is the monthly electronic newsletter of the CBC.
"Sled Dog Dachshund puts a fun face on some important lessons," said Matt Poulter, Membership and Marketing Director, CBC and Every Child a Reader.
Minted Prose Publisher Linda Purpura said, "The Children's Book Council is a great source of book recommendations and we were very happy Sled Dog Dachshund made the list."
Minted Prose has been an associate member of the CBC since 2016.