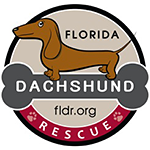 Minted Prose Donates Children's Books For Good Causes
Minted Prose donated its children's books to good causes this year. We provided copies of Sled Dog Dachshund and A Dachshund's Wish to support a dachshund rescue organization and a literacy event.
We provided a copy of Sled Dog Dachshund and A Dachshund's Wish for the Facebook page auction of the Florida Dachshund Rescue. The organization is a 501(c)3 non-profit, all volunteer Dachshund rescue group. All proceeds from these auctions will go to help them save more dachshunds in need.
We also contributed copies of each of our dachshund books to Bristol Bay Elementary School in Yorkville, Illinois for their Spooky Reading Night literacy event. The event drew between 400 to 500 students and family members. Students were able to take home a free book of their choice.