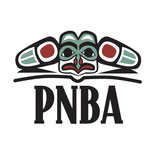 Sled Dog Dachshund a Fall BookBuzz Candidate at 2016 PNBA Trade Show
Sled Dog Dachshund is among the Fall 2016 Buzz Candidates at the Pacific Northwest Booksellers Association (PNBA) trade show being held on Thursday, September 29 through Sunday, October 2, 2016. This trade show is only open to book industry professionals and not the general public, but we are pleased to share news of our involvement with readers.
Minted Prose is participating in BuzzBooks through our distributor Independent Publishers Group (IPG) and rep group Faherty & Associates, who will be at booth #16 at the show. During registration attendees can obtain a card, which is punched by the rep for each participating title when they stop by and learn more about the book. Once the card is full, attendees can cast their vote for the show's most "buzzworthy" book.
BuzzBooks is among the many special activities occuring at the show, which also include meet and greet authors events as well as educational sessions. Minted Prose will also be providing Sled Dog Dachshund galleys and bookmarks at the IPG/Faherty & Associates booth.
Postscript: While the book didn't take top dog, we are betting we must have been a close second. IPG Marketing Associate Niki Stuckmann said they had "fantastic feedback" with the BuzzBooks flyer going over particularly well. "The book was a big hit. A lot of people came up to the booth looking for the title," she said.