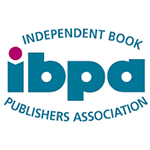 Sled Dog Dachshund author and coverage cited in IPBA e-newsletter
Sled Dog Dachshund author Laura Atkins was featured in the Independent Publishing Now e-newsletter produced monthly by the Independent Book Publishers Association (IBPA). The article provided information about the author and links to recent coverage in advance of her book Sled Dog Dachshund debuting next month.
"We are glad to see the association newsletter recognizing Laura's editorial accomplishments as well as the industry and consumer interest in Sled Dog Dachshund," said Linda Purpura, Publisher of Minted Prose, LLC.
IBPA is a not-for-profit membership organization serving and leading the independent publishing community through advocacy, education, and tools for success. With over 3,000 members, IBPA is the largest publishing trade association in the U.S.