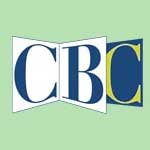 Minted Prose Becomes Associate Member of Children's Book Council
The Traitor Dachshund children's imprint of Minted Prose is pleased to announce that it has become an Associate member of the Children's Book Council (CBC). This nonprofit trade organization is dedicated to supporting the industry and promoting children's books and reading. As an Associate member of CBC, Traitor Dachshund/Minted Prose will join a consortium of large international houses and smaller independent presses seeking to advance the trade.
"Joining CBC is yet another milestone for our company. It offers a new level of visibility for promoting our children's titles. CBC also provides access to reading lists, educational programming and literacy initiatives which our authors will enjoy," said Linda Purpura, Publisher, Minted Prose, LLC.
The CBC gives children's publishers access to educational programming and professional development, marketing and promotion, industry advocacy as well as news and information. Minted Prose enjoys the opportunity to get involved with this prestigious group.