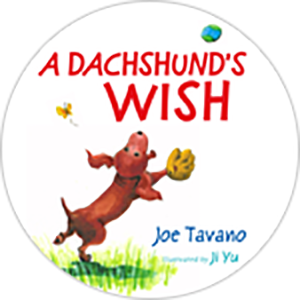 NEWS: Minted Prose Highlights A Dachshund's Wish Video in Honor of The Westminster Kennel Club Dog Show in February
Dachshunds are always a part of the Westminster Kennel Club Dog Show and with that happening in New York City from February 15-16, 2016 (it's 140th show!), we thought it would be fun to revisit a video we created for one special dachshund called Paws, the protagonist of A Dachshund's Wish.
In the story Paws goes on a quest to become a boy. But not every dachshund has that wish. At the show, no doubt those competing dachshunds will want to be the star for they are a determined breed. We'll have to see if they take the top prize. In the meantime, please enjoy this heartwarming video from Traitor Dachshund, the children's imprint of Minted Prose!