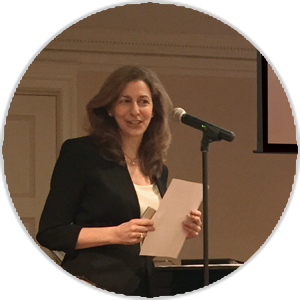 NEWS: HUNGARIAN NATIONAL TOURIST OFFICE PRESENTATION SHOWS "HOT AND TRENDY HUNGARY," MEMORY BOOK PRESENTED
Author Linda Fischer joined a distinguished list of guests at an educational event, "Budapest is HOT and Hungary is TRENDY," hosted by the Consulate General of Hungary in New York & the Hungarian National Tourist Office (HNTO) at the Consulate General in New York City. A "welcome cocktail" dedicated to Hungary's tourist highlights at the Ambassador's residence on E. 52nd Street in New York City set the stage for a memorable evening there.
The event featured a piano ensemble followed by welcome by Ferenc Kumin, the Ambassador Consul general to Hungary in New York. Mr. Terry Dale, President of the United States Tour Operators Association (USTOA), spoke about Hungary as a trendy destination while Mr. Mark Meader, Vice President Industry Affairs, The American Society of Travel Agents (ASTA), described Budapest as the Pearl of the Danube.
HNTO Director Magdolna Fekete joined her travel colleagues with a sweeping view of Hungary, from its culture and architecture to new hotels and regional destinations. Memory Book author Linda Fischer followed, describing Hungry as an eternal destination that offers a fresh view of travel. Closing remarks were made by Katalin Langer, Director of the International Affairs and Congress of the HNTO.
The HNTO provided press kits, gifts, brochures and other information as well as the opportunity to interview the Ambassador, the Director of the HNTO, the Director of International Affairs and Congress, Mr. Mark Meader, and Business Development Director Alex Benko of the newly opened Hungarian Trading House.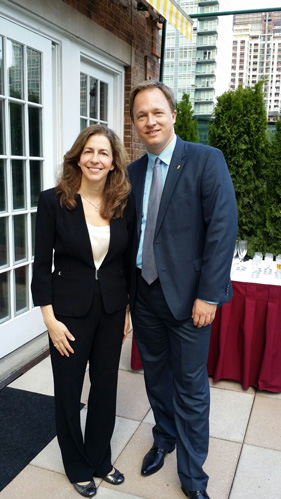 Minted Prose author Linda Fischer
with Ferenc Kumin, Ambassador Consul General to Hungary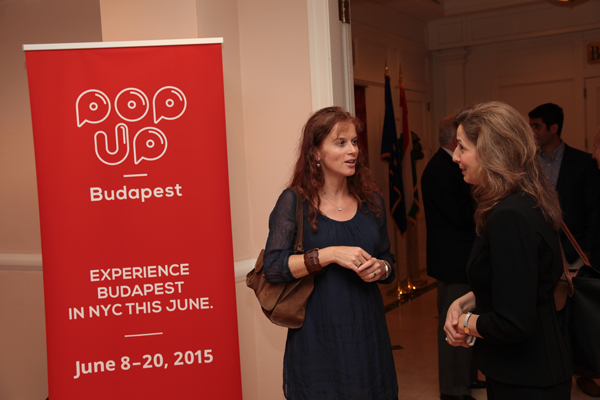 Michaela Claudino, Director, Czech Tourism, New York with Linda Fischer