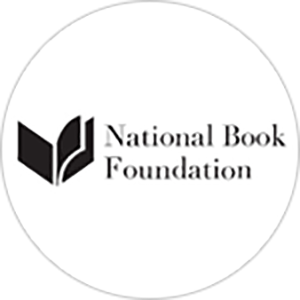 NEWS: Minted Prose Attends National Book Award Ceremony
Minted Prose publisher Linda Purpura attended the 65th Annual National Book Awards Ceremony presented by the National Book Foundation on Wednesday, November 19, 2014, at Cipriani, Wall Street, New York City. Purpura was seated next to one of the Distinguished Judges of Young People's Literature, Dave Shallenberger, owner of the Little Shop of Stories, Decatur, Georgia. He smiled when Young People's Literature Chair Sharon Draper said they reviewed 294 books over the summer, an exercise where they "shared, talked, argued, and agreed. . . . The decision was unanimous." The winner, Jacqueline Woodson, author of Brown Girl Dreaming, said this was her 3rd time as a finalist and the first time as a winner.
Science fiction writer Ursula Le Guin received the 2014 medal for Distinguished Contribution to American Letters. In a nod to science fiction writers who toil in obscurity driven by their passion and fascination of the future, Le Guin said, "I rejoice in accepting [the medal] for, and sharing it with, all the writers who were excluded from literature for so long—my fellow authors of fantasy and science fiction, writers of the imagination, who for the last 50 years watched the beautiful awards go to the so-called realistics. I think hard times are coming when we will be wanting the voices of writers who can see alternatives to how we live now and can see through our fear stricken society and its obsessive technologies to other ways of being and even imagine some real grounds for hope." LISTEN TO Ursula Le Guin'S full speech
We look forward to the 66th National Book Awards in 2015 where we hope to meet and hear many fascinating authors and book professionals once more.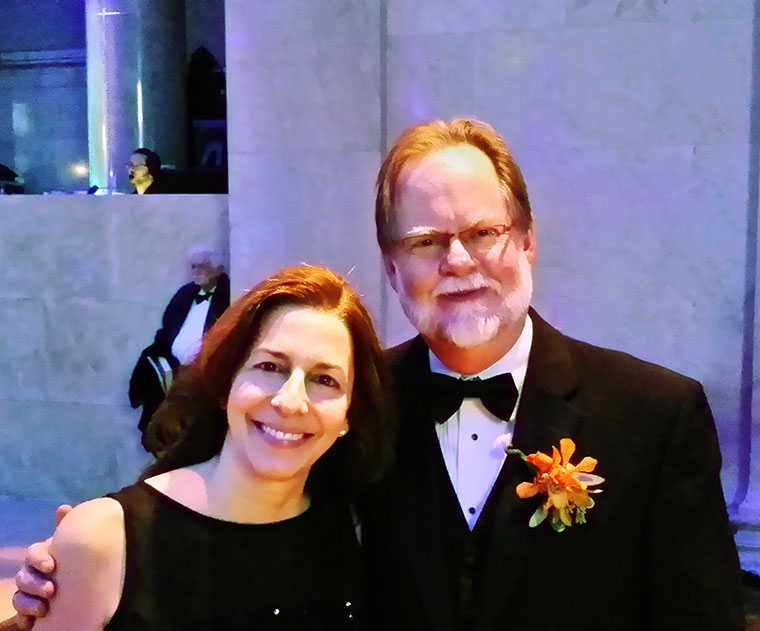 (Left to right) Minted Prose Publisher Linda Purpura and Dave Shallenberger,
co-owner of the Little Shop of Stories, Decatur, Georgia