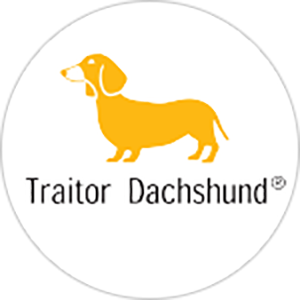 PRESS RELEASE: NEW CHILDREN'S BOOK A DACHSHUND'S WISH DEBUTS
FOR IMMEDIATE RELEASE
A Dachshund's Wish, a marvelous story for young readers ages seven to nine, will be available in bookstores nationwide and at online booksellers in June 2006. The book will be distributed by Independent Publishers Group.
Sure to appeal to every child's imagination, A Dachshund's Wish by Joe Tavano follows Paws, a dachshund puppy, on his quest to become a boy. In the process, Paws is aided by a variety of animal friends. Paws—along with the book's young readers—soon discovers that just being yourself can be the greatest adventure of all.
"This sweet story is always faithful to its central theme—the existential mandate 'Know thyself,'" said Linda Purpura, president of Traitor Dachshund, LLC, publisher of A Dachshund's Wish. "Moreover, parents as well as children can relate to its lesson of love and purpose."
Beautifully illustrated with original watercolor drawings, this delightful tale is Tavano's first children's book. Tavano is a gifted storyteller who modeled Paws on the antics of his own dog in the suburbs of New Jersey. "I related Paws's experiences with the animals he met in the backyard, like squirrels and raccoons, and then added some, like the hedgehog, of course."
The book is a wild departure from Tavano's usual pursuits. A graphic designer and videotape editor, he creates audio and video programming for broadcast and cable television clients, including NBC, Nickelodeon, and Spike TV.
Now living in New York City, Tavano is a strong supporter of animal welfare. Tavano designed the 2004—2005 Rescue Dachshund Pin, an annual item sold as a fundraiser for the Almost Home Dachshund Rescue Society.
A Dachshund's Wish is also the first book for illustrator Ji Yu, who holds a Bachelor of Fine Arts degree from Rhode Island School of Design, earned a Master of Fine Arts degree from Hunter College in New York City, and has studied in Paris and Rome. She teaches in the art departments of George Washington University and Montgomery College and lives in Virginia.
"Ji is a fine artist who has applied the highest levels of her craft to a story," Purpura said. "It's beautiful art, which will delight children everywhere."
Media Contact
Susanna Wilson
media@mintedprose.com
(530) 615-8325