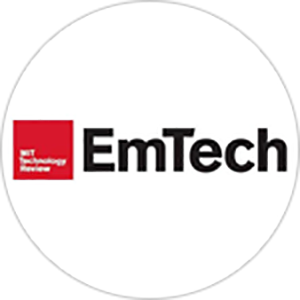 PRESS RELEASE: TRAITOR DACHSHUND™ ANNOUNCES SPONSORSHIP OF EMERGING TECHNOLOGIES CONFERENCE AT MIT
FOR IMMEDIATE RELEASE
Traitor Dachshund, demonstrating its commitment to promote intellectual dialogue on socially relevant themes, announces its sponsorship of the Emerging Technologies Conference at MIT, a gathering devoted to exploring the technologies driving future growth.
"We have sponsors from a variety of industries and are pleased to see book publishers such as Traitor Dachshund," said Vince Caprio, Event Director of the conference. "We're excited to be working with Traitor Dachshund and we expect that their participation will help promote new technologies as they emerge."
"We continue to believe that scientific development and literary imagination are important components of society's understanding of today's developments and tomorrow's opportunities," said Linda Purpura, publisher at Traitor Dachshund. "Our mission is to be proactive in this dialogue."
Traitor Dachshund's participation underscores its ongoing mission to encourage thoughtful discussion of critical social issues similar to those raised in its debut release, Julia and the Dream Maker (the first novel of the Rethinking the Future™ series). The book, set in the not-too-distant future, follows three graduate students whose ambitious research into synthetic intelligence draws them into tense legal conflicts even as it triggers a breakthrough in human evolution.
As part of their conference materials, participants will receive a 12-page booklet produced by Traitor Dachshund which includes information about Julia and the Dream Maker's author, P. J. Fischer, profiles of the book's major characters, and an essay by Fischer on the evolution and direction of scientific thought.
About Traitor Dachshund™
Traitor Dachshund provides books to readers in a wide range of ages and is expanding into products for discriminating consumers.
About The Emerging Technologies Conference at MIT
Technology Review's Emerging Technologies Conference at MIT showcases the technologies that are poised to make a dramatic impact on our world. Now in its 5th year, this unique two-day event brings together world-renowned innovators and leaders in technology and business for keynote, panel and breakout discussions that center on the transformative technological innovations certain to better our lives, create opportunities and fuel economic growth. The event will also celebrate Technology Review's top 35 Innovators Under 35 and award the 2005 Innovator of the Year.
Media Contact
Susanna Wilson
media@mintedprose.com
(530) 615-8325