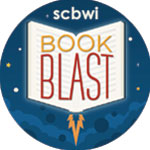 Book Blast promotion for Sled Dog Dachshund
Sled Dog Dachshund is participating in the Book Blast promotion from the Society of Children's Book Writers and Illustrators (SCBWI). This special promotion includes a web page for Sled Dog Dachshund, highlighting the title, author, and other information of interest to readers. The Sled Dog Dachshund Book Blast page will be online for six weeks, starting October 10 through November 18.
"The Book Blast promotion exposes readers to new titles and helps them find a book to read and enjoy," said Linda Purpura, Publisher, Minted Prose, LLC. "Sled Dog Dachshund is an important development tool for children and a great fit for Book Blast."
Laura's Book Blast page has already garnered comments. Bevery Ann McCall wrote "Congratulations on a successful book blast. I am intrigued with books that have main characters that are dogs. I am looking forward to reading your book." Another reader, Denice Hug, added, "I love the concept and the title! I wish you much success!"
Minted Prose will be sharing the Book Blast page for Sled Dog Dachshund with its followers on social media and so will SCBWI. SCBWI said it is also running ads in School Library Journal's Extra Helping newsletter on October 11 and October 20.