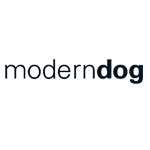 Minted Prose Launches 360° Marketing Campaign with Modern Dog Magazine
Minted Prose is launching a 360° marketing campaign, including print, digital and e-commerce, with Modern Dog Magazine to support Sled Dog Dachshund. The quarterly publication reaches over half a million readers every month through devoted subscribers, newsstand presence, veterinary office distribution, and conferences.
"This comprehensive campaign is a great fit for our new book Sled Dog Dachshund, especially since it will be sold across the US and Canada," said Linda Purpura, Publisher, Minted Prose, LLC. "Aligning with this top publication gives us a variety of ways to reach dog lovers."
Sled Dog Dachshund will be featured in Modern Dog's Perfect Presents Gift Guide Showcase in the Fall issue, which leads into the Holidays. This is the publication's most popular issue of the year. The book will also be listed on Modern Dog's new e-store at www.shop.moderndogmagazine.com. Our e-store listing will also be included in one of their weekly newsletters reaching 79,000+ opt-in subscribers.
Hyperlinked ads for Sled Dog Dachshund will also be available in Modern Dog' digital editions available through iTunes, Amazon, and other digital platforms. In addition, the Minted Prose press release about Sled Dog Dachshund will be promoted via their blog on ModernDogMagazine.com with home page feature to let their readers know the book is now available.